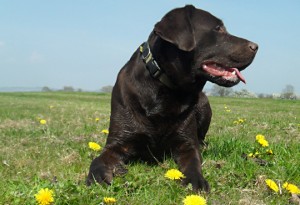 Summer is here in many parts of the world and most of us will be spending more time outside with our dogs and making the most of the good weather. Whilst we may take the time to apply sunscreen or other forms of protection to our own bodies before going out, how many of us will do the same for our dogs?
Yes, dogs can suffer from sunburn too. The areas most affected by sunburn are the abdomen, groin, insides of the legs, nose and ear tips. Dogs with light colour noses, pink skin or light fur are most vulnerable to the harmful effects of ultraviolet (UV) radiation.
Tips for avoiding sunburn:
Apply a sunscreen to the most susceptible areas such as tips of the ears and bridge of the nose.
A lightweight t-shirt or spandex body suit designed specifically for dogs will block those harmful rays.
Avoid cutting your dogs hair too short during the warmer months.
Avoid taking your dog out during the hottest hours of the day.
If you suspect that your dog has been sunburned, veterinary treatment is recommended.