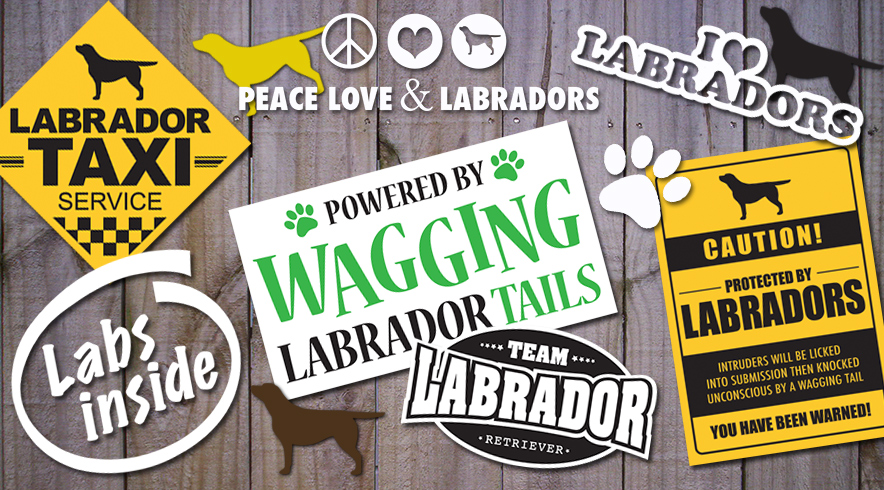 Combining my passion for Labradors and my love of design and stickers, I decided to start The Labrador Sticker Store. My aim is to create stylish, fun designs with great quality stickers / decals at an affordable price. With price in mind, I decided that shipping should be free to any country in the world. that way, we can spread the Lab love all over the planet!!!
The Stickers
The stickers fall into two categories. Cut vinyl and printed vinyl. Both types of sticker are suitable for a multitude of uses. Originally, they were designed to be used on vehicles but I soon discovered that they look great on just about any clean, smooth, flat surface. I have them on my laptop, refrigerator, filing cabinet and office windows.
Cut Vinyl Stickers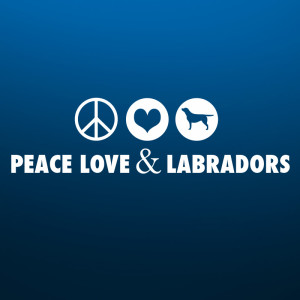 Made from professional quality sign vinyl. There's no background, you simply apply the sticker to the surface and peel off the backing paper and you are left with a great looking, extremely durable sticker on your vehicle etc. Suitable for the outside of vehicle windows and just about any other smooth, flat surface indoors and outdoors.
See Our cut vinyl stickers here.
Printed Vinyl Stickers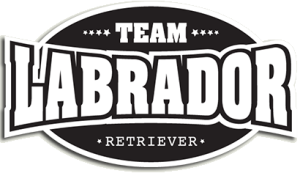 Printed on high quality, scratch and tear resistant vinyl at a very high resolution using premium eco friendly inks. Weather and fade proof!
As with the cut vinyl stickers, they can be applied to the outside of vehicle windows, bumpers, bodywork and just about any smooth flat surface, indoors and outdoors!
See our printed vinyl stickers here.
Meet some of the stickers….
Peace, Love & Labradors
Our most popular sicker. It says it all really. After all, what more could we want out of life than Peace, Love & Labs? See it here.
Labrador Silhouettes
Stylish and subtle, these stickers are perfect for sticking anywhere but they look great on the back windows of cars. Available in white, black, chocolate brown and yellow. See it here.
Team Labrador
There's only one team that's worth being on…TEAM LABRADOR! Show you allegiance to the best dog breed in the world with this big, bold sticker! See it here.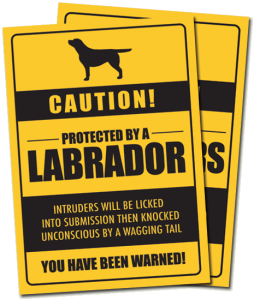 Protected by a Labrador
Amuse your friends, family and the local burglar with this witty 'warning' sticker. it's sure to raise a few smiles! Available as 'Labrador' or 'Labradors'. See it here.
Labs Inside
A fun parody of a famous logo. This one is perfect for any vehicle window! See it here.
Labrador Taxi
Turn your vehicle into an official (well…sort of official) Labrador Taxi with this fun sticker! See it here.
This is just a selection of the stickers in the store. If you'd like to see them all, you can do so by do so by visiting this link.